Playing and Meditating with Mandalas
Do you think that coloring in is only for children?
Think again!
It can be very meditative and relaxing when we spend time to color in Mandalas.
Doing this is just for our own benefit and the outcome doesn't matter. Nobody has to see it.
You don't even have to keep the end result, the positive effects are in the process. Like with a lot of things in life.
Mandala – sanskrit for Circle – has been used since ancient times for self reflection, centering and relaxtion.
Looking at mandalas and coloring them in can be very therapeutic!
Benefits of playing/working with mandalas images include:
Aids in dealing with emotional problems

Teaches patience, the ability to deal with limitations

Finding self-realization

Providing a calm and focused mind; better concentration

Harmonizing the flow of energy

The ability to enter a trance-like state from colouring or meditation on them

Developing perfection – the link between the spiritual path and the desire of medicine to heal

increase retentive memory
Zoe Francis writes in her book how colouring in Mandalas had affected patients: "the doctor noticed the most amazing changes in her patients. Not only did they seem calmer and more centered, the overall atmosphere had become more harmonious and light hearted." Patients on a psychiatric ward responded positively to colouring in mandalas, one patient even started to talk again.
Carl G. Jung found mandalas helpful " I realized more and more clearly that the mandala is the center; it is the expression of all life; it is the path of individuation."
Zoe mentions in her book that looking at and/or coloring in mandalas is a form of therapy. She says on page 24 that "they intuitively help us to regain our perspective on what really matters in life." Mandalas can be " a reminder of God's unconditional love." Page 25
You can find 12 small Mandalas for coloring in on PDF here.
You can also just color the lines of a mandala, which can be fun and effective.
The image was colored in at a Free Coloring site. Scroll down to find more mandalas/images; there are lots!
To find free Mandala pictures online by type Mandalas into the Google Avanced Search and choose the option you prefer under 'usage rights'.
Below is a video I found on You Tube. Take a break for a few minutes to watch it.
Mandala Mediation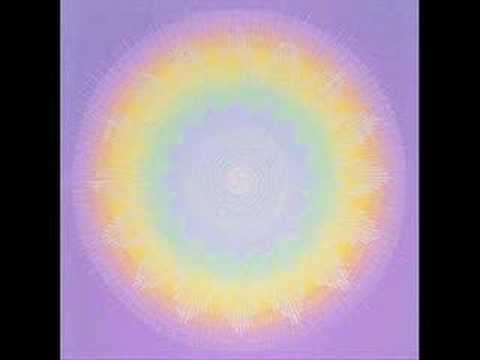 Another way to meditate with drawing and coloring in is to us 'Zentangle'.
Books:
"Mandalas for Meditation" by Zoe Frances
Zentangle untangled Kass Hal
Find Mandalas on Amazon
(affiliate link)
Leave a comment below!
Share this!